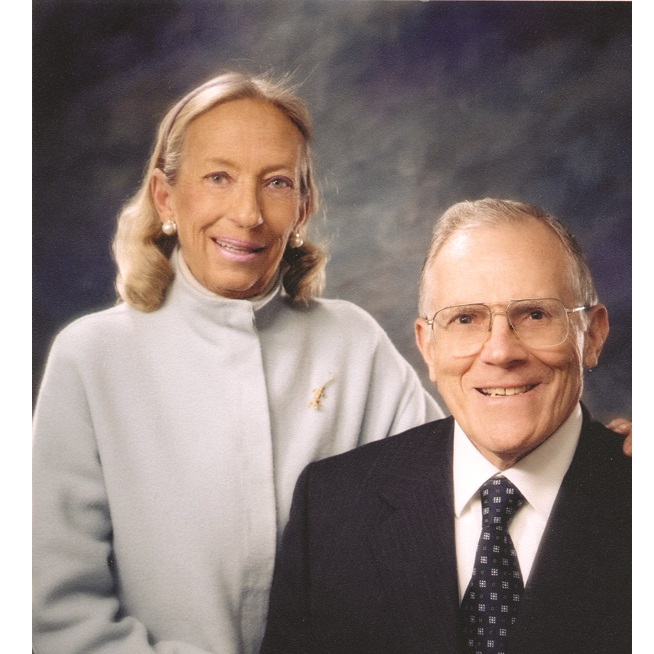 Alan and Patti Guerrieri Scholarship
Alan first met Patti on campus in front of Holloway Hall in the early 1950s. Patti was a student and Alan lived in Salisbury. They married in 1953, had five children and raised them in Salisbury and Ocean City until they moved to Florida in the late 1990s. Also in 1953, Alan joined his father's poultry business located in Showell, Maryland. During the next 42 years, he vertically integrated the business and grew Showell Farms, Inc. into one of the largest poultry companies in the country.
"Over the years as the company grew, it became very important to me to want to give back to the community", said Alan. Establishing an endowment for scholarships in perpetuity in 1990 was one way of giving back to the many individuals and families who were instrumental in the company's success. The Guerrieri Student Union was named in honor of this gift. After selling Showell Farms, Inc. in 1995, the Guerrieri family continued its support of Salisbury University with an endowment in 2000 for science research. The Guerrieri wing of the Henson Science building was named in honor of this gift. More recently, a lead gift was made for the Patricia R. Guerrieri Academic Commons which opened in September 2016.
Over the past decades, the combined value of both endowments has grown significantly enabling many scholarships and research grants each year. Since the inception of the endowments, hundreds of scholarships and research grants have been given to students. "It is very satisfying to me to
have watched the University and these endowments grow and know that this giving will continue on", said Alan.