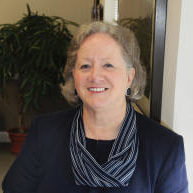 Diane D. Allen Scholarship
In 2013 Dr. Diane Allen and her sons, Thomas Daniel Allen and Terry D. Allen, Jr., established the Terry D. Allen Scholarship for Military Veterans/Active Military Persons in honor of Dr. Allen's late husband. In 2017, Dr. Allen established the Diane D. Allen Scholarship in the Contemporary Curriculum Theory and Instruction in Literacy doctoral program.
Dr. Diane Allen served as Provost and Senior Vice-President for Academic Affairs at Salisbury University from 2009 to 2017. She came to Salisbury University from Southeastern Louisiana University where she served as Dean of the College of Education and Human Development. Her career in higher education spanned 30 years, and she was a classroom teacher, specializing in literacy, for 12 years before that. During her tenure at SU Dr. Allen was instrumental in gaining approval for the first two doctoral degrees offered at the University. It seemed fitting as she was preparing to retire in 2017 that she establish a scholarship in her professional field, literacy, to support doctoral students.
When Mr. Allen retired to follow Dr. Allen to SU he committed himself to supporting the campus and students in multiple ways. He was an advisor to the Student Veterans Association, a member of the Maroon and Gold Board, and a financial supporter of the Salisbury Symphony. When he passed away in 2013, Dr. Allen wanted to honor his memory with a scholarship. She knew Terry would approve as he had once been the recipient of a college scholarship to his alma mater, Oklahoma State University.
All of the Allen's believe that an education is key to success in life. Every student who wants an education should be able to achieve his or her dream. Through the establishment of scholarships at Salisbury University and two other universities they hope to make dreams come true.