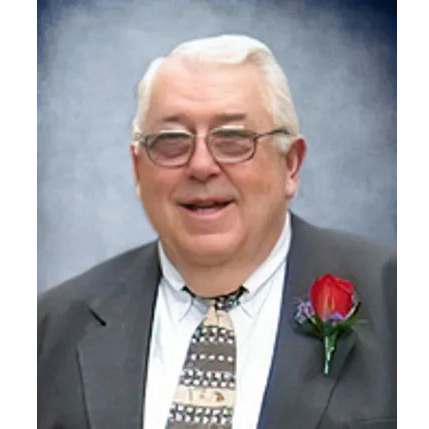 Nancy and Stewart Harrison Scholarship
Nancy J. (Thompson) Harrison, born March 23, 1933, passed away on Monday, March 31, 2008 at her home in Rehoboth Beach, DE in the company of her family. She was born in Salisbury, MD. She graduated from P.S. DuPont High School in 1950, Salisbury University in 1954, and received her Master's degree in reading education from the University of Delaware in 1972. Accepting a position as a reading instructor, and eventually as a reading specialist, she aided hundreds of students in learning basic skills in her 19 years at Pierce Middle School in the West Chester, PA school district. Nancy was a life-long member of the DAR (Daughters of the American Revolution) and was currently a member of the Colonel David Hall Chapter in Lewes. She was an avid reader, she loved going to the beach and her doll house. She was dearly loved and will be remembered most for her unconditional love, amazing sense of humor and her extreme courage and bravery as she battled Parkinson's disease.
Wilson Stewart "Stu" Harrison of Rehoboth Beach, DE passed away on Friday, February 17, 2023, after a brief illness. Stu was born in 1932 in Claiborne, MD and grew up in St. Michaels, MD. Stu graduated from St. Michaels Junior/Senior High School in 1948 and entered Salisbury State Teachers College. It was in college, pursuing a degree in education, that he met his future wife, Nancy Jane Thompson, of Wilmington, DE. After college he served as a Morse code expert and trainer in the United States Army during the Korean War. Upon his discharge he returned to St. Michaels and took a math/ science teaching position at Easton High School. Then he left Easton and moved to Newark, DE, where he took a position teaching physics and math at Mt. Pleasant Senior High School outside Wilmington, DE. During this time, he obtained a master's degree in education at the University of Pennsylvania. The family moved to Wilmington so Stu could be closer to his work. Taking his education further, Stu completed course work for an Ed.D. degree from the New York University. In the late 1970's he was assigned by Judge Murray Schwartz to the New Castle County Desegregation Board and was a part of the team that attempted to solve the segregation problem in New Castle County, DE schools. When the Board was dissolved Stu went to work at the Data Service Center where he served until his retirement.
Upon retirement Stu and Nancy, moved to Rehoboth Beach where they could enjoy relaxation, travel, gardening, home improvement projects, and his love of surf fishing for blues. The Harrison's graciously left the SU Foundation their home to then be sold creating an everlasting scholarship endowment for SU students majoring in Teacher Education. The Nancy and Stewart Harrison Scholarship will provide substantial funding for current and future students, impacting many lives.